As far as the Bible and the Catholic Church is concerned, a broken rosary doesn't have any deeper spiritual meaning. It's just a broken rosary.
But some cultures and people believe that a broken rosary means something, usually not good. In this post, I discuss those superstitions. I also explain what to do if your rosary breaks.
What Does A Rosary Symbolize?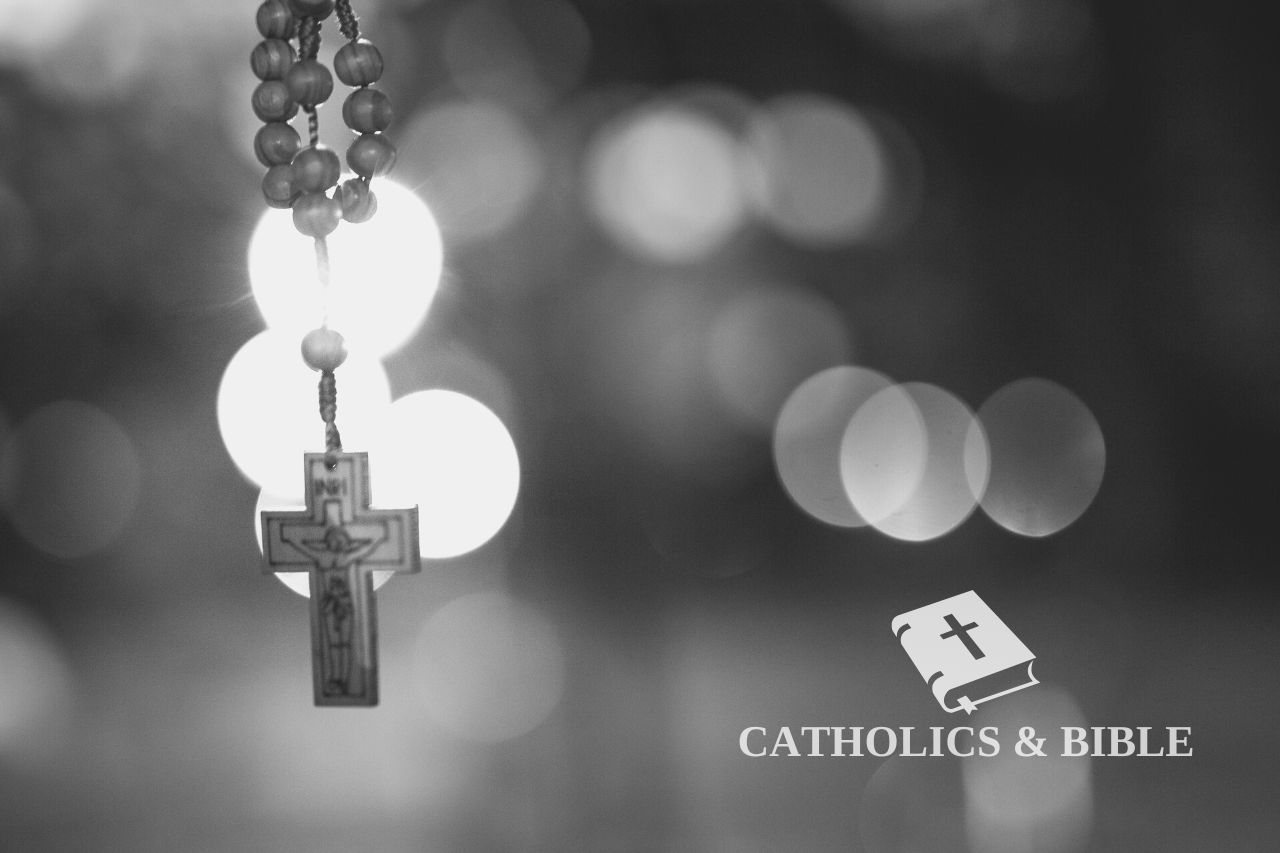 If you are not a Catholic or don't belong to a church that uses rosaries, it can be difficult to understand why some Christians greatly value their rosaries.
It's not that rosaries are divine or have special powers. A rosary is simply a prayer aid that helps Catholics recite the Rosary prayer.
Like other physical objects like the crucifixes, candles and holy water, a rosary is not somehow magical. It's simply a meaningful object that helps us in various acts of faith like prayer.
A rosary symbolizes the different parts of the Rosary prayer including the four mysteries.
There's no Bible verse or Catholic doctrine that says a broken rosary causes bad luck or means there are evil powers haunting you. Being like any other object, rosaries can break from damage, improper use, accidents, or wear and tear.
That's not to say you can compare a rosary to any ordinary object. Things like rosaries and holy water are sacramentals and must be handled respectfully.
Here's what the Catechism of the Catholic Church (1667) says about them.
Holy Mother Church has, moreover, instituted sacramentals. These are sacred signs which bear a resemblance to the sacraments. They signify effects, particularly of a spiritual nature, which are obtained through the intercession of the Church. By them men are disposed to receive the chief effect of the sacraments, and various occasions in life are rendered holy.
What Does A Broken Rosary Symbolize?
Biblically, a broken rosary doesn't symbolize anything. If your rosary breaks, you can repair it and continue praying with it. Alternatively, dispose of it properly and get a new one.
However, some people believe that a broken rosary symbolizes something. Here are some of the beliefs and superstitions I have come across. Keep in mind that these are not based on the Bible or any Catholic teachings. They are usually based on cultural beliefs.
A broken rosary is a symbol of bad luck. Other people see a broken rosary as a bad omen or sign.
Some people believe a broken rosary means that someone is sending negative energy your way.
One interesting belief I found says that a rosary breaks when it has absorbed too many prayers or energy and it finally snaps.
People who have the above beliefs say that you have to dispose of the necklace once it breaks.
What Do You Do When A Rosary Breaks?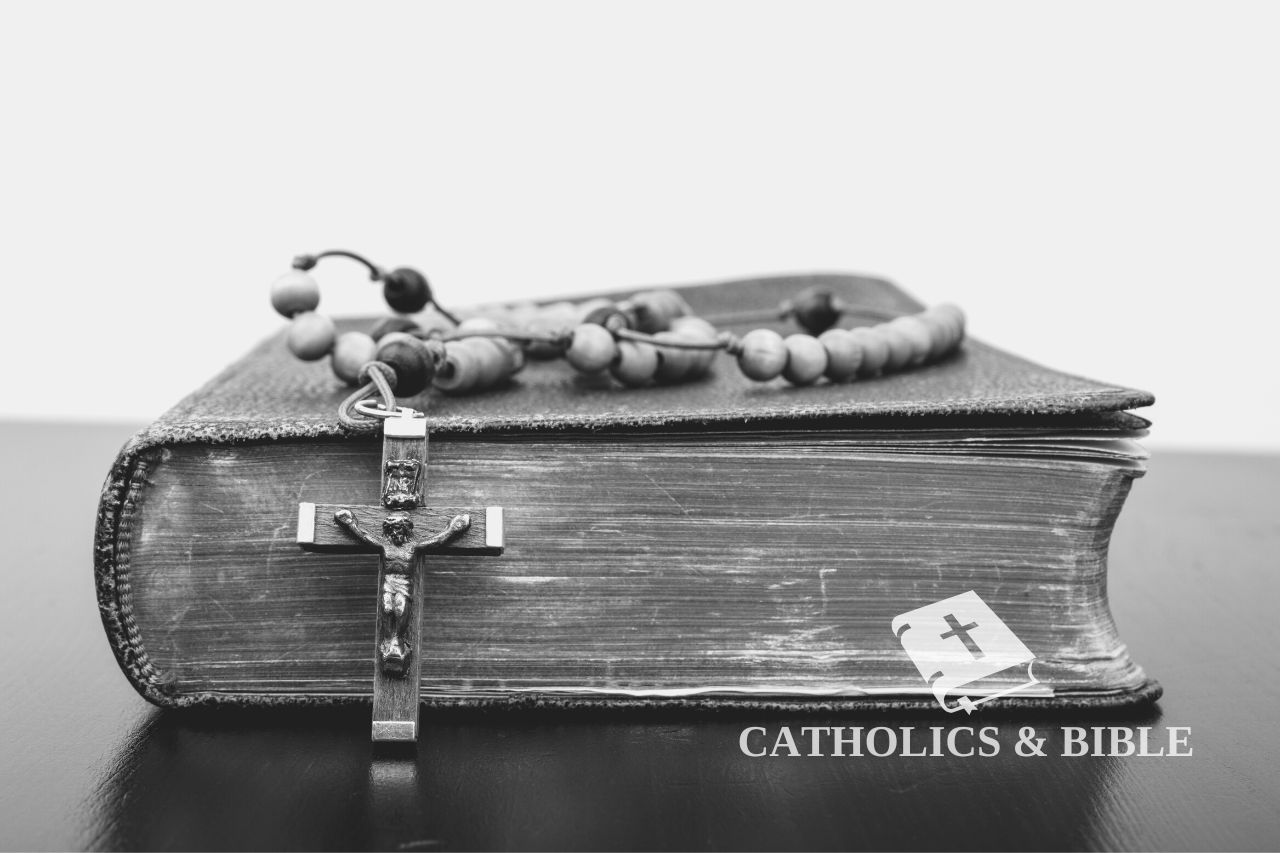 There's no need to worry if your rosary breaks. It doesn't mean you are a bad person or you are in for some tough times.
Keep in mind that most rosaries are sold as cheap mass market products. Similar to cheap necklaces, they are not designed for strength and longevity.
And considering that most people use theirs daily or multiple times a day, it's easy to see why a rosary can easily break.
If your rosary breaks for whatever reason, here's what you can do.
Most cheap rosaries are not worth repairing. It's best to dispose of it and get a new rosary. See my guide below on how to properly dispose of a rosary. Have the new rosary blessed by the priest as soon as possible.
If it's a valuable (e.g. passed down the family), expensive or handmade rosary, you can try repairing it or finding a professional like a jeweler who can fix it. Once it's repaired, keep using it normally.
Check if your parish accepts old or broken rosaries. If they do, you can leave yours there and get a new one.
How To Dispose Of An Old or Broken Rosary
Sacramentals should be treated with reverence. Throwing away your broken rosary in the trash is not acceptable.
First check if you can leave your broken rosary at the church. Some churches accept sacramentals like rosaries, palm branches and crucifixes for proper disposal.
You can also check around to see if there's someone you can give the rosary to. Ask them to repair it and use it as their own. But as I mentioned, it's probably not worth it if it's a cheap rosary.
If neither of the above is possible, you have two other options: burn or bury. Blessed objects should either be burned and buried, or outright buried.
Burn the rosary down to ashes, then bury the ashes. If you don't have a garden, you can bury the ashes at church grounds (with permission).
If the rosary cannot be burned or it's not safe to do so, the other option is to bury it in the ground.
Note: Sale or purchase of sacramentals including rosaries is prohibited by the Catholic church. If the broken rosary was not blessed, you can sell it. Otherwise, repair it or dispose of it.
Final Thoughts
If you have to buy a new rosary, I recommend buying one that doesn't break so easily. It's better to spend a bit more money on something you'll treasure for years and maybe even pass on.
Some of my favorite rosaries are the handmade ones from Rugged Rosaries. Their collection includes extra durable rosaries such as paracord rosaries and WWI Battle Beads® Combat Rosaries.