The first monks secluded themselves far away from populations. But over time, Christian monasteries became major centers of education and religion. They also did important missionary work.
Catholic monasteries were and still are instrumental in the spread of Christianity.
Here's how Catholic monasteries have contributed to the spread of Christianity, both in the past and today.
Which Was The First Catholic Monastery?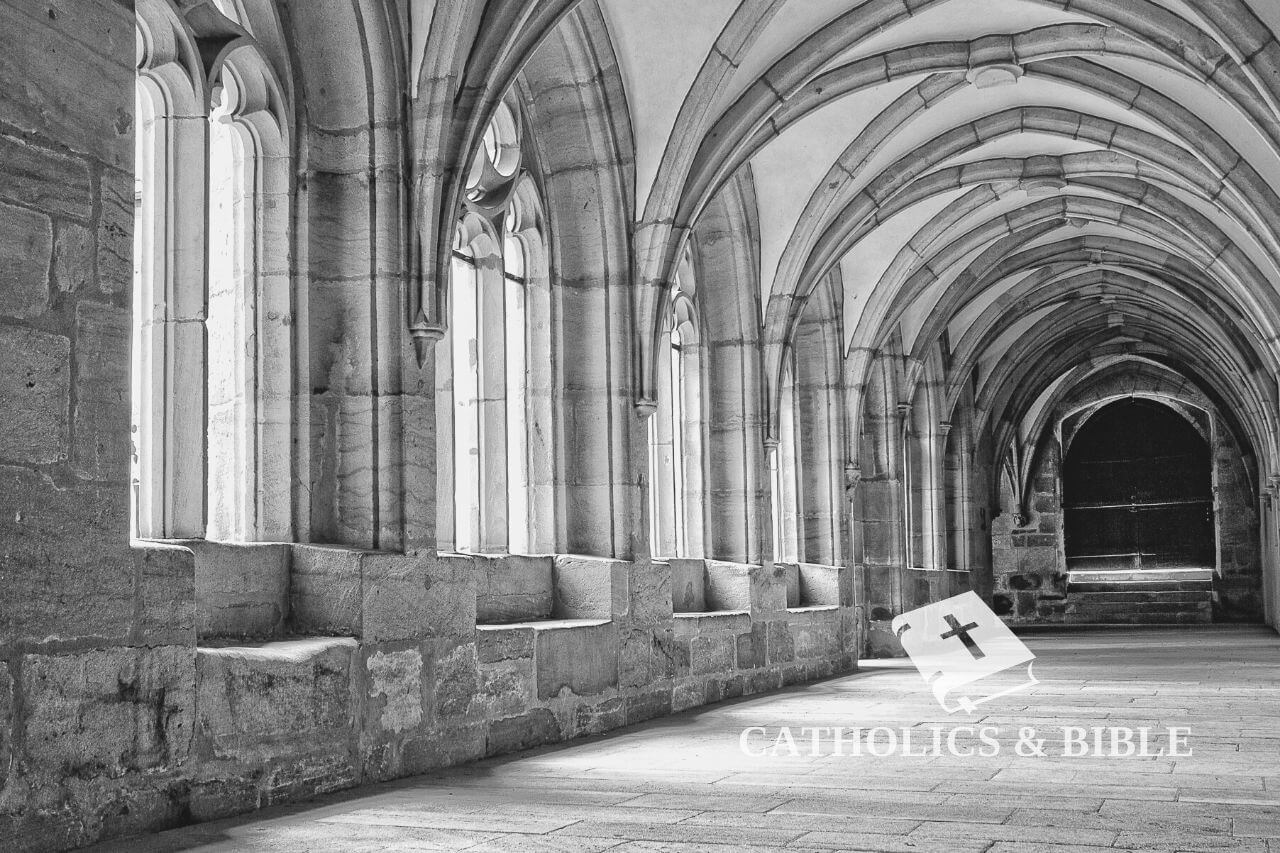 In the beginning, monks didn't actually live in monasteries. They sought solitude in caves, deserts, and remote human settlements.
For example, Benedict of Nursia, the founder of western monasticism and the Order of Saint Benedict (this is a prayer to him), first lived alone in a cave at Subiaco, which was outside the city of Rome.    
Christian monasticism traces its roots all the way back to the days of the Bible when Elijah, John the Baptist and even Jesus spent prolonged periods alone in the desert.
The first Christian hermit to live a monk-like life was Paul the Hermit, who lived for decades alone in an Egyptian desert.
But in many cases, monks were not completely alone. Hermits lived near each other and soon formed loose communities.
These communities came closer over time to form the first monasteries. Saint Pachomius was the first to establish a communal Christian monastery in Egypt.
And from there, monasteries spread to other parts of the world, including the vast Roman Empire.
The first Catholic monastery was established by Saint Benedictine.
After years of living alone in a cave in Subiaco, he organized several monks to form the first Catholic monastery in Europe, the monastery of Monte Cassino.
He also wrote the Rule of Saint Benedict, a book with rules for monks in the Benedictine order.
Many Benedictine monasteries were later established, followed by the development of other orders, each with their own rules and principles.
Today there are numerous monasteries organized into various orders or communities.
How Did Catholic Monasteries Contribute to the Spread of Christianity?
We credit the spread of Christianity to missionaries and the Apostles who came before them.
It's true that most of the ground work in evangelism was and still is done by missionaries. After all, they are the ones who travel far and wide while monks remain in their monasteries.
However, we often underestimate the work that monks did to spread Christianity. They had an especially huge impact in the initial spread of Christianity in medieval Europe.
Yes, monks spent a lot of time working, praying, meditating and worshiping in monasteries. But they also found time to do other activities that directly contributed to the growth of Christianity.
Monks made handwritten copies of the Bible and other theology works that were pivotal in spreading Christianity. These works supported the work of missionaries. Writing and copying manuscripts was such a central part of monastic life that many monasteries had a special room just for that. It's called a scriptorium.
Many monasteries became major centers of education and intellectualism. This attracted pagan learners, many of whom converted to Christianity.
Not all monks spent all their time cloistered in their monasteries. Some monks would go out into the community to minister and offer various services.
Many monks also worked as missionaries, traveling to various places and establishing monasteries within cities to evangelize the local population. The best example of this is Augustine of Canterbury, who established St Augustine's Abbey, a benedictine monastery. He was instrumental in the spread of Christianity in England.
So while most monks were, strictly speaking, not traditional missionaries, the work they did in and around monasteries had a huge impact on the spread of Christianity.
Did Monks Have an Influence Outside Monasteries?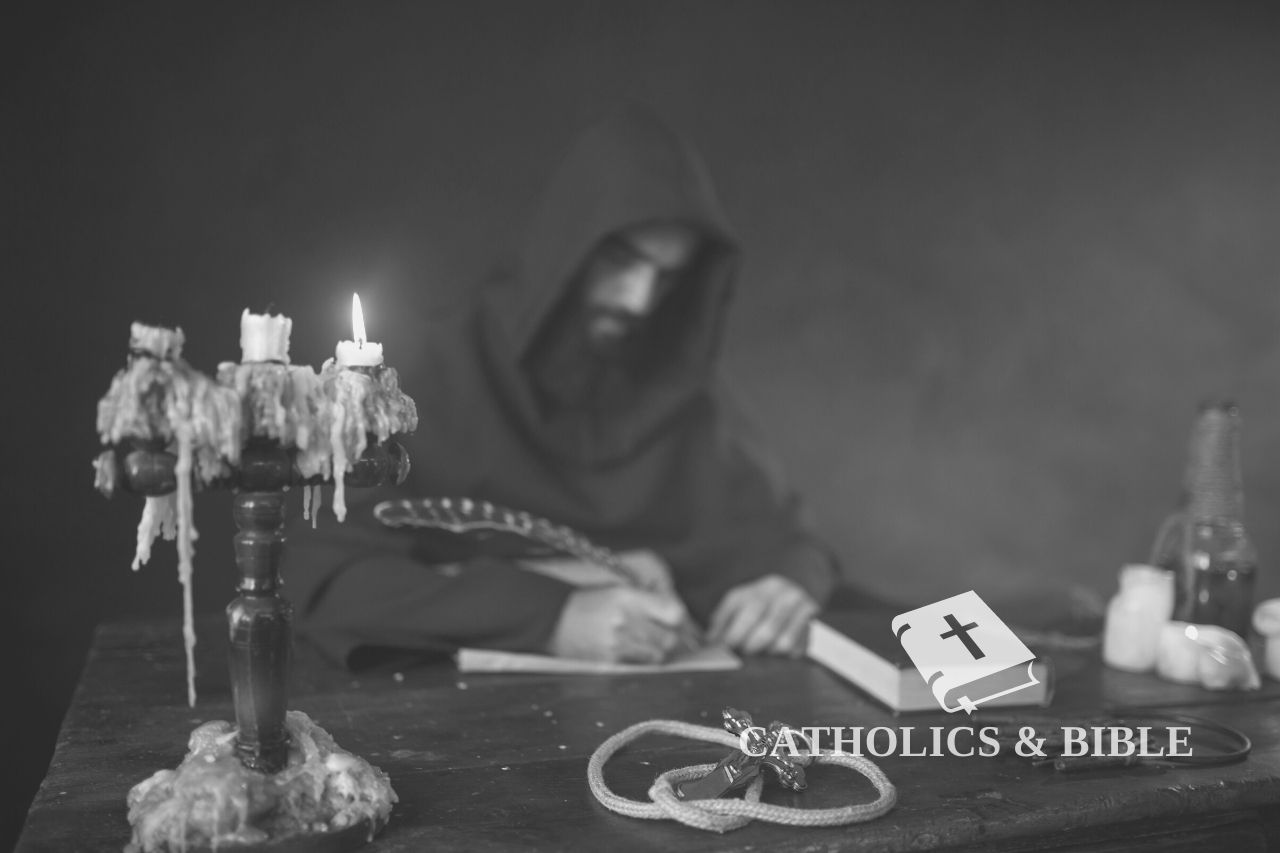 One of the reasons that monasteries were crucial in the spread of Christianity is the power they gained in medieval Europe.
Many monasteries were powerful and wealthy institutions.
Thus, they held a lot of sway over the politics of the day. Monks often acted as advisors to political rulers, so they could influence policies that spread Christianity.
In addition, many monasteries were not completely cut off from the community.
Monks went out of the monastery to do social work like healthcare and teaching. Some even ran schools and orphanages.
All these interactions provided opportunities of evangelization.
Are Monasteries Still Relevant Today?
Monasteries today still do most of the same work that ancient monasteries did.
They pray, meditate, worship and work in their monasteries. They also write books and other resources including blogs to continually spread the Gospel.
Depending on the order or community, many monasteries are also included in some form of charity or social work, usually within the local community.