The first step to seeking redemption is praying for the conversion of non-Catholics to the one true church of God, and helping them repent for all their sins and misgivings in the past. Below are several good prayers that help either you or a loved one convert to Catholicism and live a life led by faith in Christ.
3x Prayer For Conversion To Catholicism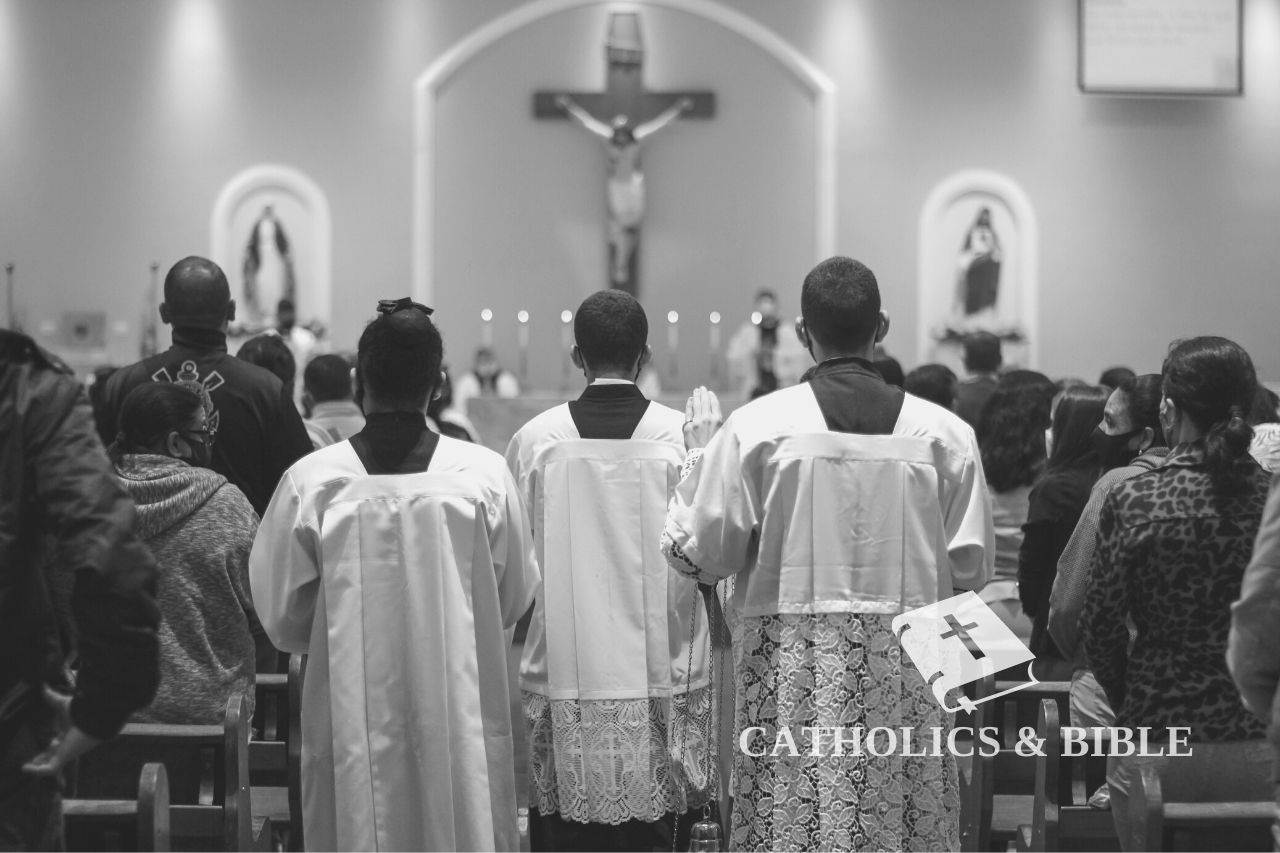 St. Paul's Prayer For Strength To Convert Others
O blessed of all apostles, St. Paul. You are the greatest of all converts whose prayers for the conversion of other souls were incessant. I ask you to inspire me, fill me with the passion of your zeal so I may come to our Lord in prayer and work tirelessly, just like you for the conversion of my fellow brethren.

The Holy Bible tells us that we are all brothers and sisters, redeemed in the blood of Christ. He who dies for our sins, so that those who indeed believe, will not perish but bask in everlasting life. Today, I pray for those who are not as yet blessed, and endowed vision under the full light of his truth.

For those who are yet to see the path that only become clear once you accept salvation, may you show them the joys and miracles of being part of the family. May you fill them with the overwhelming peace of the Holy Spirit and make room in their minds and hearts for the Holy Trinity.

Mighty Lord, though some may term them "other sheep that are not of this fold," We are mindful of Your mercy and unconditional loving concern. We ask the Divine Shepherd to intervene for their salvation.

We humbly beg for Your divine intervention, for your holy intercession upon this place Dear Father. And the blessings to obtain the grace of conversion for (name) who has seen the error of his ways, and would like to be welcomed to your fold. Please take them under your wing, away from the cold and harsh realities of this world.

May God, the Father, the Son, and the Holy Spirit from only whom this divine gift of salvation can come from, please hear my plea-full and humble request in prayers. Allow me to share generously with everyone the riches and blessings of my Holy heritage, the wealth that comes from faith through Jesus Christ, Our Lord and savior.

Amen.
To Mother & Queen Of The Rosary
Mother of our Savior, I humbly intercede for the wandering soul of (name here). I beseech you by the merits of Jesus your Son, that you bestow a living faith unto this person in the teachings of the Holy Catholic Church. We know that the church is not a building for as the Holy scriptures say, the Lord is always present where one or two are gathered.

We are gathered here today to add another one of your lost sheep back to your flock. May he/she see, vivid as day, the darkness of their sins. All those indiscretions committed under the guise of darkness and ignorance. Take their repentant pleas to Jesus, your Son, and receive all atonement that it may be fully paid for by the sacrifice of Jesus. Show them how to love Jesus with all their hearts and minds.

Most Holy Mother and Queen of the Rosary, deliver our beloved from the evil power of darkness and direct him instead into Your eternal Kingdom. A kingdom that Jesus Christ redeemed with His precious blood. Virgin Mary, our most faithful, you of all know and feel the pain, the angst of those who are yet to received Christ Jesus.

May you whisper to them and guide them towards our Lord and Savior, so that their souls may be saved from the peril of eternal damnation. Touch their heart, deep down where everything stays locked away. Guide (name here) back into the safety of your Church where the true foundation of Jesus lies – Catholicism.

Oh Holy and blessed Mother, we ask for your eternal mercy and love now and forever more. This much we ask, Mother, in the Holy and blessed name of your Son, Jesus,

Amen
Mercy For A Lost Lamb
Our Father who art in Heaven, I'd like to thank you first and foremost for the gift of life. It truly is a blessing to wake up and take a deep breath. All the praise and worship belongs to you. Today, I want to call upon the power of the Holy Spirit in granting mercy and salvation for one of your lost sheep.

I come to your merciful Lord come with a contrite heart, as well as all the faith I can muster for (name). I pray and beseech You to grant him/her the grace of conversion. I call into memory when Jesus was stabbed, and blood and water that gushed from His heart. May that water and blood act as a fount of mercy for all of us here. I trust in You Almighty creator if heaven and earth. Enlighten this mind kneeling before you today, a mind and body that is ensnared in ignorance, earthly pleasures, sin, evil and darkness.

Heavenly Father, you told us that Holiness and Salvation can never be found outside Your atoning works. In Your name, please grant Your mercies and grace for (name), that he may wholly accept the teachings and wisdom of our most holy faith – Catholicism. Let your lost sheep come into Your fold once more, and be accepted as one of us Oh Good Shepherd.

Give this repentant and remorseful soul your bountiful spiritual wisdom and understanding, all the tools he will need to embrace the truths of Your Word. May he strive to earn your favor, and live to follow each and every lesson as taught in the Holy Bible, and Your Holy Catholic Church, the one and only true Church. And as we continue to play our part as appointed clerics of your faith, May you teach him/her, to live an honest and faithful life worthy of your Son, Jesus, and one bearing all the fruits of the Holy Spirit.

Amen.
If would like to pray for other causes, please have a look at these prayers for truck drivers, for your priest, for missing mass, and for peace in Ukraine.