It is said that big things come in small packages. Whereas this may be true, it is not always the case; the elephant is testament to the fact that also big things can come in big packages. Just like its weight, the elephant has tons of insight we can gather from.
The bible directly mentions directly about elephants, but there is a passage of scripture in Revelation 18:12 that mentions ivory.
"She bought great quantities of gold, silver, jewels, and pearls; fine linen, purple, silk, and scarlet cloth; things made of fragrant thyine wood, ivory goods, and objects made of expensive wood; and bronze, iron, and marble."
In Greek, ivory is derived from elephantinos or the elephants. Having said that, there is much deeper symbolism associated with the elephants in the Bible.
Read on to learn about what do elephants symbolize in the Bible and to get to know them and let them empower you in your life and thoughts.
Symbol Of Temperance
The elephant embodies moderation or self-restraint in whatever we do. Despite its power, the elephant doesn't take advantage of situations or others but exercises self-control.
In the Bible, self-control is a virtue that all Christians are called upon to always observe. In 2 Peter 1:5-8, the Bible says,
"For this very reason, make every effort to add to your faith goodness; and to goodness, knowledge; and to knowledge, self-control; and to self-control, perseverance; and to perseverance, Godliness; and to Godliness, mutual affection; and to mutual affection, love."
Self-control is also a fruit of the holy spirit together with gentleness, goodness, faithfulness, love, peace, joy, and patience. It is an attribute that the Bible expects of every Christian filled with the holy spirit.
Strength And Power
In body and mind, the elephant is a symbol of power. In a journey that requires strength of mind like that of a Christian, it is important to a balance of strength and power.
The bible talks of strength both in the physical and spiritual. For instance, Samson had physical strength and he used that to destroy the enemies of God's people mostly the philistines.
Giving instructions to Joshua, the Bible says in Joshua 1:9,
"Be strong and courageous; do not be frightened and do not be dismayed, for the Lord your God is with you wherever you go."
The bible also talks of power that will come upon God's people when they receive the Holy Spirit. This is clearly spelt out in Acts 1:8,
"But you will receive power when the Holy Spirit comes on you; and you will be my witnesses in Jerusalem, and in all Judea and Samaria, and to the ends of the earth."
Symbol Of Loyalty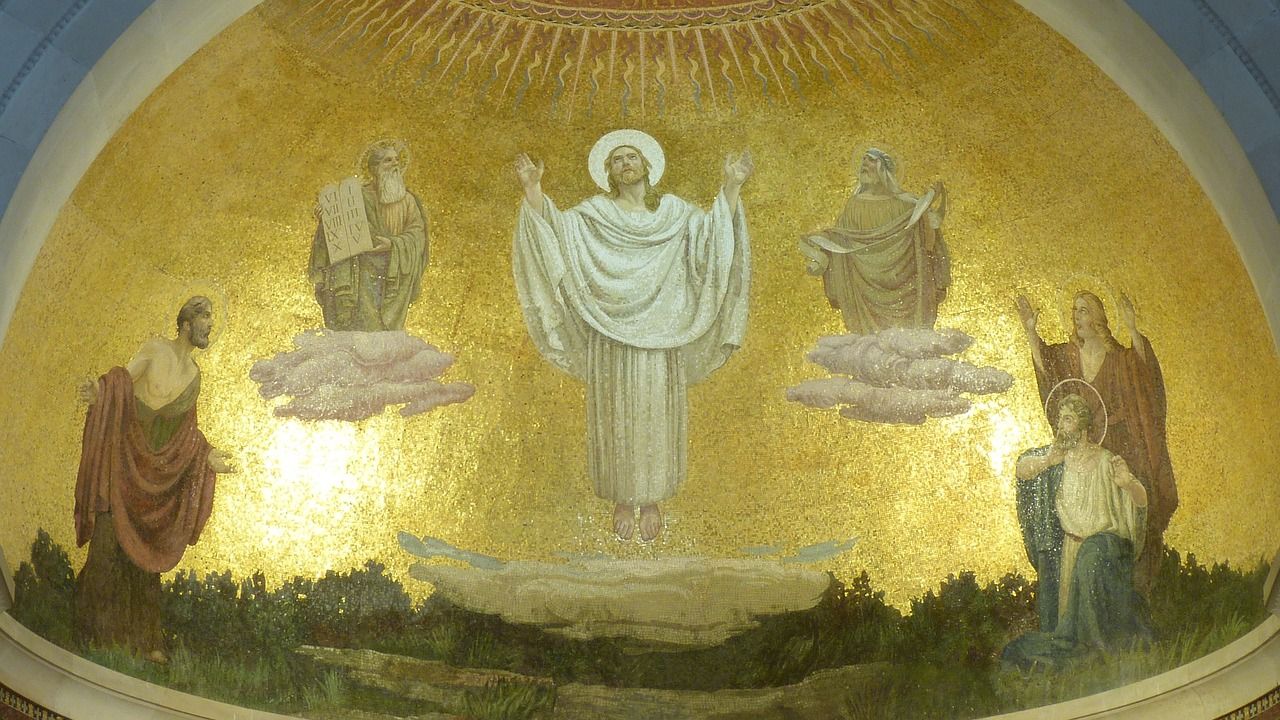 By their very nature, elephants exude loyalty not just to their families but to their own kind. Whenever a family member passes on, elephants are known to visit and revisit the scene for some time just to relive the memories and find closure.
In the same manner, the Bible instructs us to always exercise loyalty especially to members of our family. In Galatians 6:10 the Bible says,
"Therefore, as we have opportunity, let us do good to all people, especially to those who belong to the family of believers."
It also tells us about the importance of sticking together and just being there for one another. It is this form of loyalty and sense of family that kept the early Christians together. In Hebrews 10:25,
"not giving up meeting together, as some are in the habit of doing, but encouraging one another–and all the more as you see the Day approaching."
Symbol Of Compassion
Elephants have a strong sense of family and they are always close-knit. Whenever part of the herd falls behind for whatever reason, the rest do not move and may even reach out so that they can be reunited again.
Compassion is love that compels a person to do something. In the Christian faith compassion is a central attribute all Christians are asked to embrace. In many passages of the Bible, compassion has been an overriding theme.
In Exodus 33:19, the Bible sets the stage by telling us that God is compassionate. It says,
"And the LORD said, "I will cause all my goodness to pass in front of you, and I will proclaim my name, the LORD, in your presence. I will have mercy on whom I will have mercy, and I will have compassion on whom I will have compassion."
In 2 Corinthians 1:3-4, the Bible tells us that we need to be compassionate to one another. The same call is repeated in Psalms 112:3-5,
"Therefore, as God's chosen people, holy and dearly loved, clothe yourselves with compassion, kindness, humility, gentleness and patience."
Symbol Of Patience
Compared to other animals (e.g. lions or panthers), elephants can best be regarded as mellow and calm. Its slowness to anger is not an attribute present in many animals. This brings us straight to the Bible and to the character of God himself.
In Psalm 103:8, the Bible records,
"The LORD is compassionate and gracious, slow to anger, abounding in love."
The bible also requires Christians to exercise patience in their approach to God. In Psalm 40:1,
"I waited patiently for the LORD; he turned to me and heard my cry."
Vastness Of God
Elephants are huge animals, and this depicts the majesty and vastness of God. Words cannot describe how great our God is. In the book of Psalm 36:5 the Bible talks of how vast the love of God is.
"Your unfailing love, O LORD, is as vast as the heavens; your faithfulness reaches beyond the clouds."
The vastness of God is not just in terms of size and power, it even stretches to his thoughts compared to our thoughts. In Isaiah 55:8-9, the Bible says
"For my thoughts are not your thoughts, neither are your ways my ways, "declares the Lord. "As the heavens are higher than the earth, so are my ways higher than your ways and my thoughts than your thoughts."
Conclusion
Therefore, the elephant is such a significant animal not just in our daily lives but also in the Bible. It portrays temperance, power, strength, compassion, and loyalty. May we draw as much as we can on this symbolism as we seek to better our lives.
If you are looking for more articles about bible symbolism, read this one about the veil in the Bible.