It is not a surprise that some people confuse a rosary service and the normal reciting of the rosary. When we talk of a rosary service or a vigil prayer service, we mean the service that Catholics conduct in the evening preceding the Funeral Mass. Just like a wake or viewing, the rosary service has family, friends, and relatives assemble at the funeral home to pray and remember the departed.
The rosary service is typically led by a priest or deacon. The casket bearing the remains of the deceased is placed at the front of the chapel complete with the kneeler, a crucifix, and candles. There will be another crucifix placed inside the casket. Also, rosary beads are placed in the hand of the deceased.
What Should You Wear?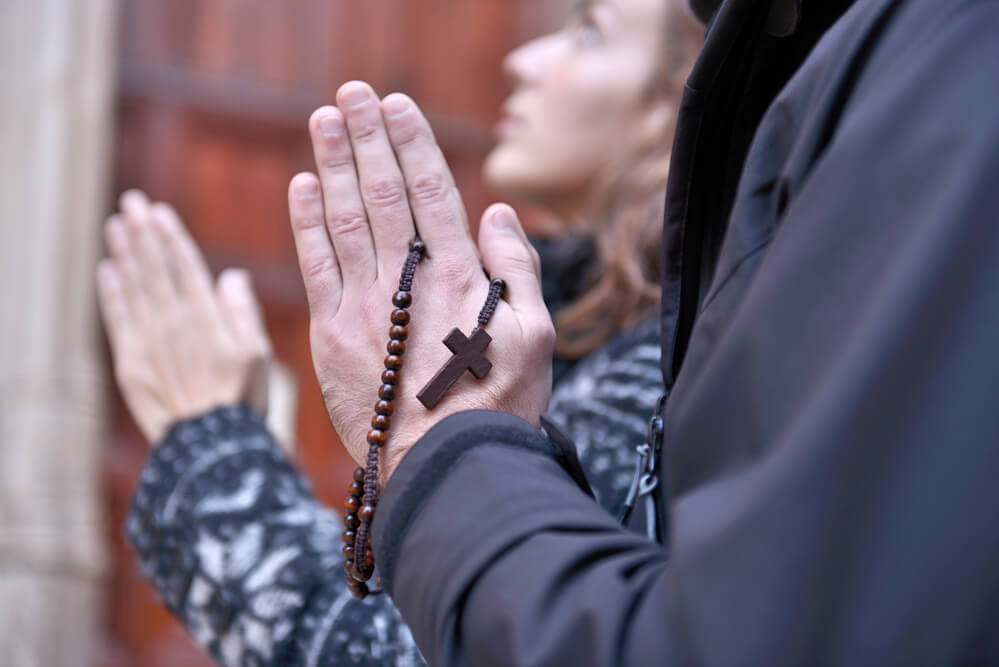 Having known what a rosary service is, it is also important to know what you should wear for the service. Bearing in mind that it is not a normal rosary reciting service, you need to dress appropriately. Read on for tips on how to go about this.
Get A Black or Dark Attire
In western culture, black has been used to symbolize mourning and grief. Wearing a black dress or suit shows respect and dignity for the departed. Having said that, cultures around the world vary in how they interpret colors regarding events such as rosary services.
When you go to China, the color of mourning is white while in Thailand it is purple. Therefore, knowing the culture can help dress appropriately. Whatever the case, black or grey dresses and suits are common and can fit almost anywhere.
In case you don't want to wear a black or dark suit, look for a combination that won't make you stand out or shouting.
High-Neckline Dresses and Collar Shirts
The last thing you would want at a rosary service is a top or shirt that is revealing. For instance, dresses with lower necklines revealing the cleavage or shirts with open collars for men.
Remember, a rosary service is devoted to the deceased, not an attention-seeking event. Wearing revealing clothes could shift the center of interest to you. Also, you don't want to make other people uncomfortable.
Pants and Dresses Covering the Knees
Decent clothing for a rosary service should cover your knees. For the same reason, revealing clothes in this case miniskirts of shorts are inappropriate for the service.
Elegant and Subtle Jewelry
If you are wearing jewelry, ensure that you match it with the dress you are wearing. Pearls can be an excellent choice as is silver- or gold-plated ornaments. The bottom line is to ensure that you do not cause distraction with your ornaments.
If you knew the deceased very well probably as a close friend, you may want to wear some of his/her favorite jewelry.  For instance, she may have liked a particular pair of earrings.
Dress Shoes or Loafers
At all costs, avoid flip flops athletic sues or sneakers. They may look casual but are not appropriate for a rosary service. Ensure that the shoes are in great shape and pick colors that go well with the rest of the attire. Black or brown shoes are the most common.
Consider the Weather and Season
Rosary services held in summer are usually more casual and no one would have an issue if you don't wear a suit. Ensure your clothing is lightweight and hot heavily layered. For women, light and comfortable dress can do. Skirts should be knee-length.
For men, they can opt for lightweight slacks and a collared or polo shirt. If you want to be a little playful with colors, getting a khaki slack is a great idea.
If the rosary service is in winter, women can opt for a classic wool coat either in dark or moderate colors. For shoes, avoid wearing open-toed shoes. You can accessorize with a scarf, hat, or warm gloves. Men should also keep warm while ensuring the colors they choose are appropriate for the occasion.
Put on A Cardigan or Vest
In case you have no blazer, you may consider wearing a vest or cardigan. They come in different styles and it is upon you to get one that's appropriate for the occasion. The advantage of cardigans and vests is that they are comfortable to wear and quite easy to pair with both collared and plain button-down shirts. They can make you look appropriate and conservative even without looking over-the-top dressy.
Ensure You Tidy Up
The whole idea of you getting the right dress for the rosary service is to ensure that you look presentable and put together. You must appear clean and ready.
Starting with your clothes, they should be wrinkle-free, clean, and conservative. Depending on the type of material you may have to iron or steam your dress at least a day before instead of rushing through on the day of the service.
You can also do some grooming and style your hair to look the part. Rest assured that every effort you put into looking the part reflects how much you care and respect the departed.
Conclusion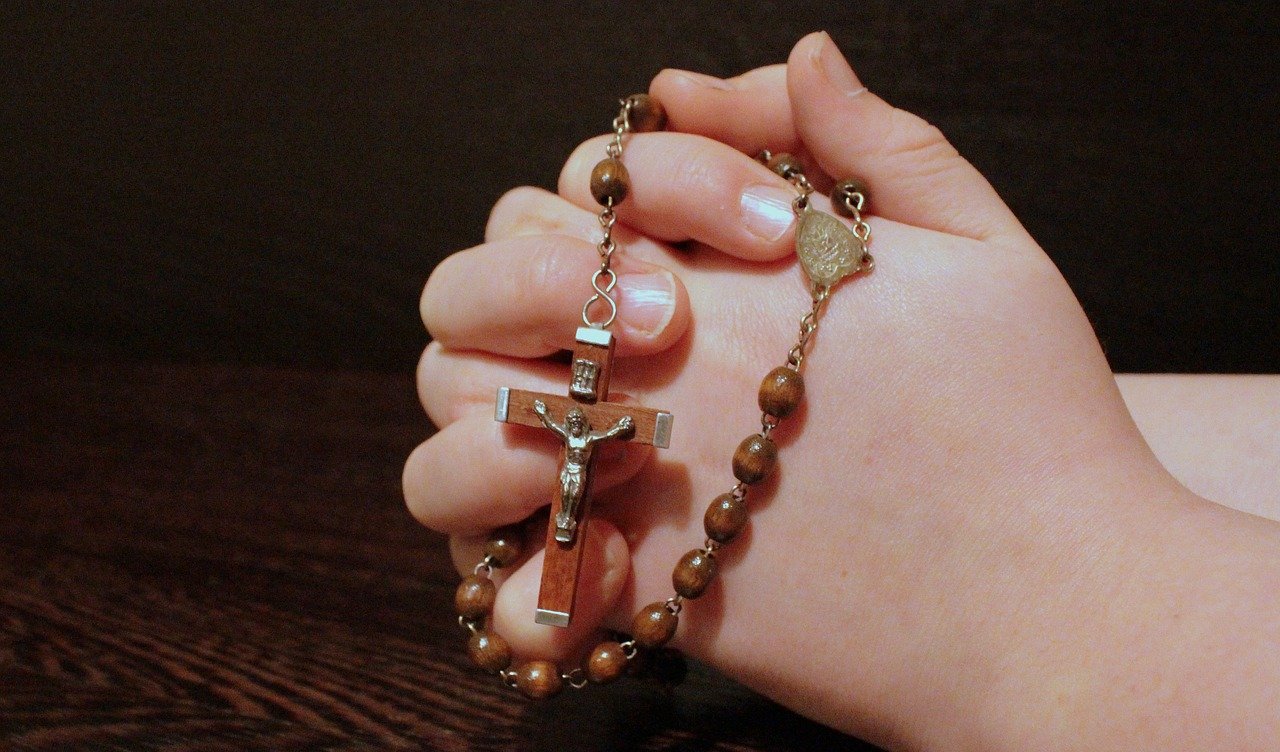 A rosary service is an important event not just for the immediate family of the departed by for friends and colleagues as well. It is a time of prayer and remembrance. Whether you've been invited by the family or you are attended because you knew the deceased at a personal level, there is a need to maintain some decorum.
It all begins with how you dress to your presentation and interaction. The guiding principle is that you need to be conservative and in tune with the event. This begins with your choice of colors which can be black, dark, grey, or even blue.
Get the right length of clothing and ensure that it is not too revealing. When it comes to shoes, don't settle for flip flops or athletic shoes. Rather look for loafers or dress shoes that you will be comfortable with.