What you wear to a Catholic Easter vigil depends on the weather, how long you expect the mass to last, and whether you'll be part of the liturgy of baptism.
Generally, since the mass is held at night, you need warm and comfortable clothes. Because this is one of the most important masses of the liturgical year, you should also be smart and decent.
When Is the Catholic Easter Vigil Held?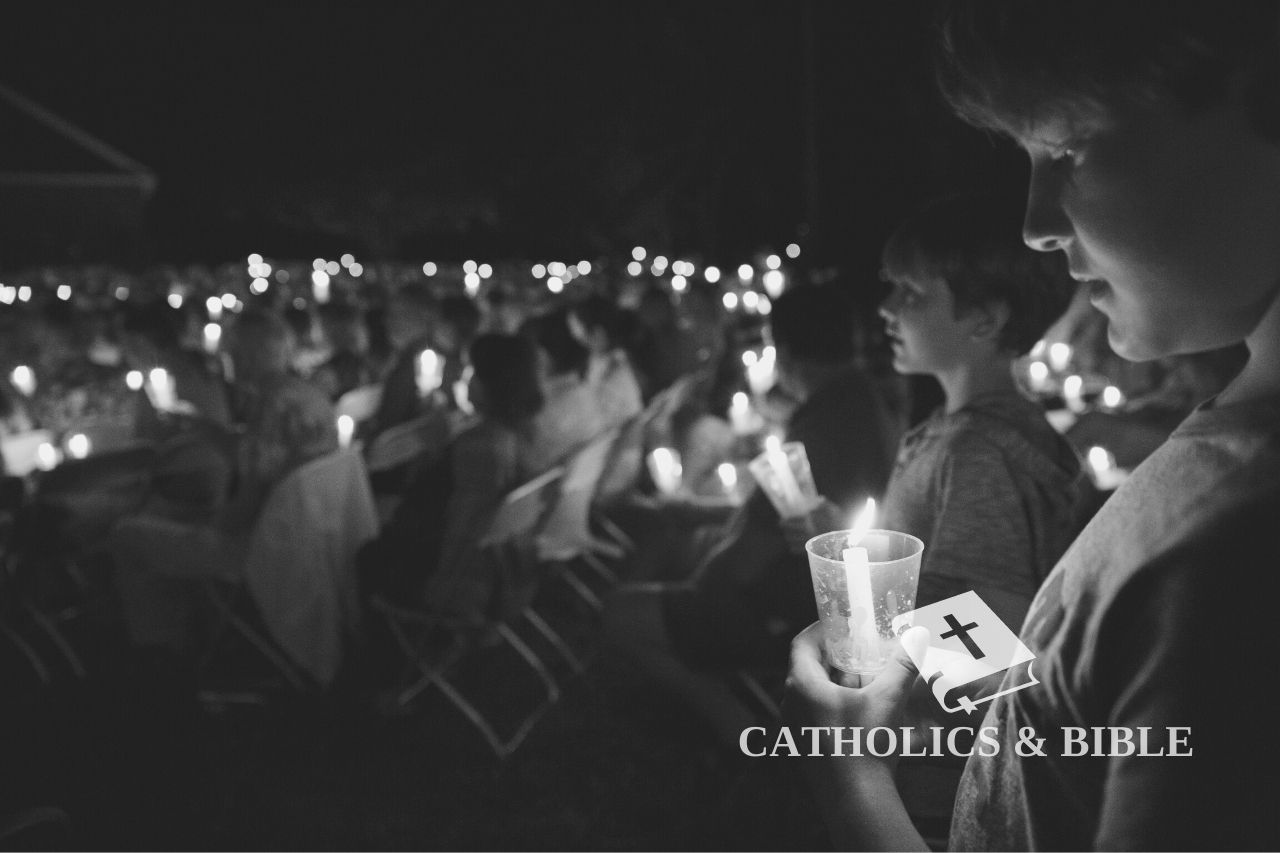 The Easter vigil is held on Holy Saturday. That's the Saturday before Easter Sunday. It's held on that day to celebrate Jesus' victorious descent into hell and his coming resurrection on Easter Sunday.
The Easter Vigil begins after nightfall and has to be completed before daybreak on Easter Sunday.
Churches hold Easter Vigil mass in the evening after dark and it takes about 2-3 hours depending on how the readings are done and how many people are to be baptized.
What Should I Wear to Easter Vigil Mass?
Easter vigil is the most important mass of the year. It commemorates the resurrection of Jesus, an event that is the foundation of the Christian faith.
So it's important to dress well and decently. This is the time to wear your 'Sunday best' clothes.
There are also practical factors to consider.
The mass is held at night, so it'll likely be chilly.
It's also the longest mass, so you need to wear clothes and shoes that are comfortable.
Based on all this, here are some tips on what to wear to Catholic Easter Vigil.
For men, pants and a button down shirt or a polo shirt is a perfect combo. Add a sweater, coat or jacket on top to keep yourself warm. For your feet, dress shoes or a pair of comfortable sneakers is okay. 
For women, pants and a high neck top match the solemnity of the occasion. You can also wear a dress or skirt that goes at least up to your knees (consider also wearing leggings, tights or socks to protect your legs from the cold and bugs). For warmth, put on a sweater or jacket. You can also add a scarf and a pair of mittens. 
If your kids will be attending mass, dress them in smart but warm clothes and shoes. Pants and a top, t-shirt or shirt works great for boys and girls. A smart dress is okay for girls, but pair it with socks or a pair of tights to protect their legs from the cold. Don't forget a warm sweater or jacket.  
As with any other mass, the goal is to dress in a way to reflects the solemnity and importance of the occasion.
Avoid anything too casual like flip flops, shorts, ripped jeans and so on.
What to Wear to Baptism During Easter Vigil?
There isn't a standard baptismal dress code for all Catholic churches. If you are going to be baptized during Easter Vigil, check with the church staff or priest on what you should wear.
Some churches provide robes or albs to catechumens: black robes before baptism and white robes after baptism for the confirmation.
Other churches only provide white robes for wearing after baptism. You wear your own clothes, ideally dark or black clothes before and during baptism.
If the church doesn't provide any robes at all, you'll need to select two sets of clothing.
The first is a dark set for wearing during baptism. Make sure the clothes don't become see-through when wet.
After baptism, wear white or light colored clothes to represent the purity of salvation. You can also carry your own white robe to wear afterwards.
How Long Does Catholic Easter Vigil Last?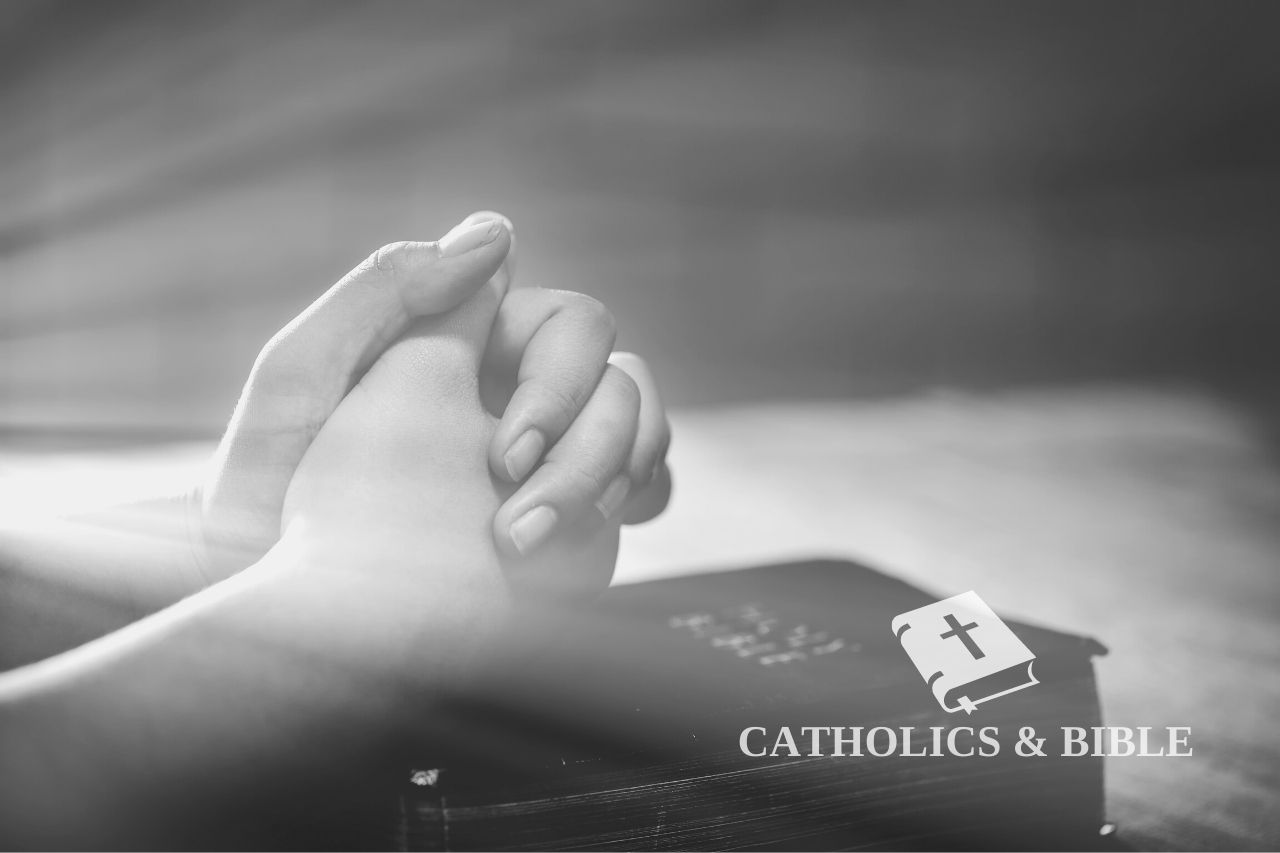 Easter vigil is the longest mass in the liturgical calendar.
It's long because it consists of four parts:
Service of the Light
Liturgy of the Word
Liturgy of Baptism
Liturgy of the Eucharist.
The longest Easter vigil masses last around three hours, but many Catholic churches have tried to trim that to two hours to make it easier on congregants.
To stay comfortable for that long, wear well fitting clothes and shoes that are not too tight. A pair of shoes that is only slightly snug can get really uncomfortable after a couple of hours.