The Catholic religion has a variety of religious items including rosaries that after some times are discontinued from active use. While some of the rosaries are hand carved like that which was made for King Henry VIII, most of the other rosaries and religious are made of plastic.
The dilemma for many of the faithful is where to discard or donate Catholic religious items that are no longer actively used. Some of the items could be wine labels, statues, books, postage stamps, medieval manuscripts, among others. This article shades light on where most of these items end up.
Read on to learn more on where to donate catholic religious items.
How Do You Dispose of Catholic Religious Items?
The canon law of the Catholic church dictates certain types of religious items such as holy oil and holy water, must be disposed of carefully.
"Sacred objects, which are designated for divine worship by dedication or blessing, are to be treated reverently and are not to be employed for profane or inappropriate use even if they are owned by private persons." – Code of Canon Law 1171
Libraries, Archives, and Museums
One of the commonly used avenues to dispose of Catholic religious items is donating them to libraries, museums, and archives. Many of these institutions receive unsolicited gifts.
G. Thomas Ryan, one of the liturgical scholars suggest that any object which is no longer used or needed should be donated to museums or archives. However, one of the challenges these institutions face is the ability to process gifts as fast as they would want to due to shortage of staff and space.
Most libraries have gift acceptance policies that you may want to familiarise yourself with before sending your donation their way.
Parishes
Some of the religious items still play a vital role in worship. Think of items like vestments, chalices, patens and ciboriums. They can also be used in other Catholic services such as funerals and feasts.
If you have censers, pyxes, cruets and bells, you can donate them to your parish to help facilitate services such as Holy Communions and Consecrations. Usually, parishes encourage donations from members to help equip churches that do not have enough facilities.
Giving is also an act of religious significance especially when done in the context of churches.
In the book of Psalm 112:5, the bible says,
Local Catholic Schools
Local catholic schools may benefit immensely from donations of religious items. Whether the donated items are new or used, catholic schools can put them to use in their school religious services.
Most catholic schools also double up as churches for their local communities. This means that they host congregations just like any other church and any donation can help facilitate such services.
One thing to also note is that some of these schools could be underfunded as they depend almost entirely on tuition payments and fundraising. Gifting them these items can help save their budget and available funds for something else.
Always find out if you can make a direct donation to the school or whether you must go through the governing board or the school district. If you want, you can put a caveat on your gift so that it is used in a specific way.
Give It as A Gift on Special Occasions
If the items are still in a usable condition, you may give them away as a gift. You may want to time your gift to coincide with a certain occasion. For instance, you may gift your oved ones or random people in church a crucifix or a commemorative frame during baptism.
If you have children's bible or a rosary, you gift it to kids during their reconciliation and First Holy Communion. A prayer journal or a home altar can also make great gifts for chrismation or confirmation.
What Do You Do with Old Religious Items?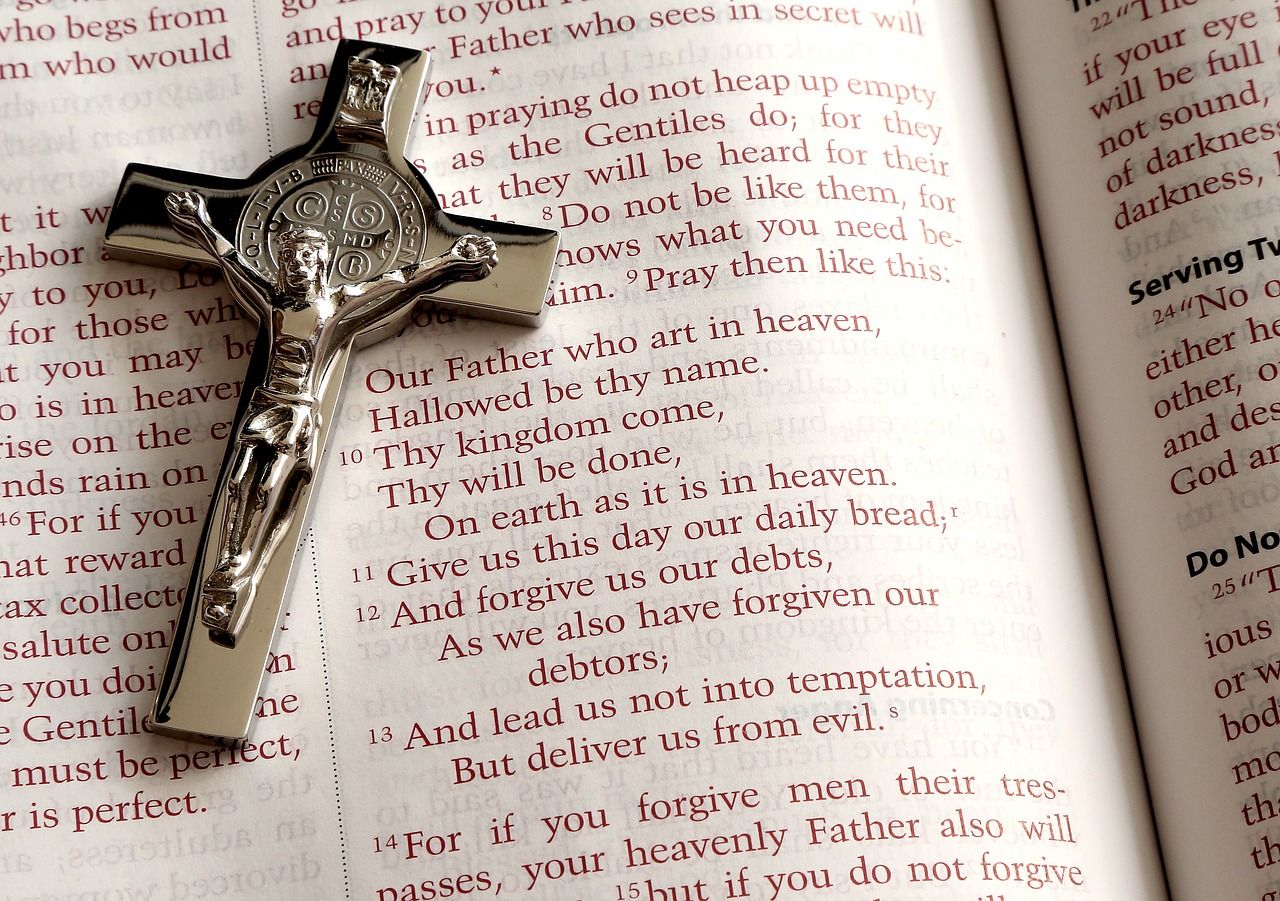 Depending on how old the items are you can either burn them or bury them. The rule of thumb is that any religious item that has been blessed should in the end be burned and thereafter the ashes buried.
Alternatively, you can burn the item without burying it. If you are disposing of candles, let them burn completely.
If the items are not blessed or dedicated by a priest, the best way is to throw them away.
Remember, when burning or burying things, the general environmental rules must be followed. Don't bury items that are not biodegradable or burnt religious paraphernalia that emits toxic fumes that may pollute the environment.
What Can I Do with Unwanted Rosary?
If your rosary is broken, you can repair or replace it. However, if you no longer want it because it is unusable or old, there are options open for you to dispose it off.
If the rosary is still in good shape, you may decide to give it away to someone else, a church, or an organisation that collects them.
It is improper to throw away a rosary in a trash can. Instead, you may bury it or burn it first and then take the ashes and bury them.
Can You Throw Away Rosary Beads?
If you want to focus on your prayers without getting distracted, rosary beads are such a wonderful resource. Usually, beads come in a variety of sizes based on personal preferences. After some time, it is expected that rosary beads will begin disintegrating and wearing out.
Before you even think about disposing your rosary beads, you should first disintegrate them. While nothing prevents you from throwing beads into garage cans, it is not an appropriate end for blessed items. The best method of discarding them is either by burning or burying them.
Conclusion
Disposal of religious items especially when blessed should be done carefully. Donating items that are still reusable to churches, schools and communities is the first best option.
If that isn't appropriate for one reason or the other, consider burying or burning the items. However, for items that are not blessed by a priest, you may throw them in trash cans.